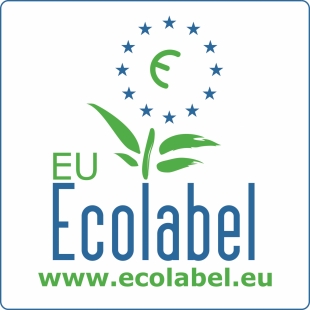 In order to make sure we fully communicate our environmental efforts to the outside world, we also strive to meet the standards of the European Ecolabel for Tourist Accommodation.


The European Ecolabel is the highest official award for environmentally conscious tourist establishments. We have to meet strict conditions in numerous areas: these are then independently checked. These procedures allows us to make a contribution to a sustainable environment and we also hope they will ensure our guests enjoy a pleasant and comfortable stay.


Meeting the criteria of the European Ecolabel for Tourist Accommodation will help us minimise the main environmental impacts of the three stages that represent the lifecycle of our services, namely purchasing, supply and disposal.


Our efforts to reduce the environmental impact:
Motivating our staff to act in an environmentally friendly manner through regular training and information, as well as the chance to actively shape our environmental programme.
Requesting guests to take an active part in implementing our environmental programme.
Offering healthy lifestyle tips for both staff and guests.
Using energy and water efficiently and preferring the use of renewable energy.
Avoiding waste through the conscious purchase of products and via waste separation.
Avoiding water pollution through the reduced use of ecologically compatible washing agents and detergents.
Avoiding the use of polluting and hazardous materials in building and renovation works.
Use of regional building materials.
Avoiding long-distance transportation via the use of regional and seasonal foodstuffs.
Collaboration with and promotion of local producers and smaller cycles.
Purchasing of products recognised as environmentally friendly.
Increasing guest satisfaction through high service quality.